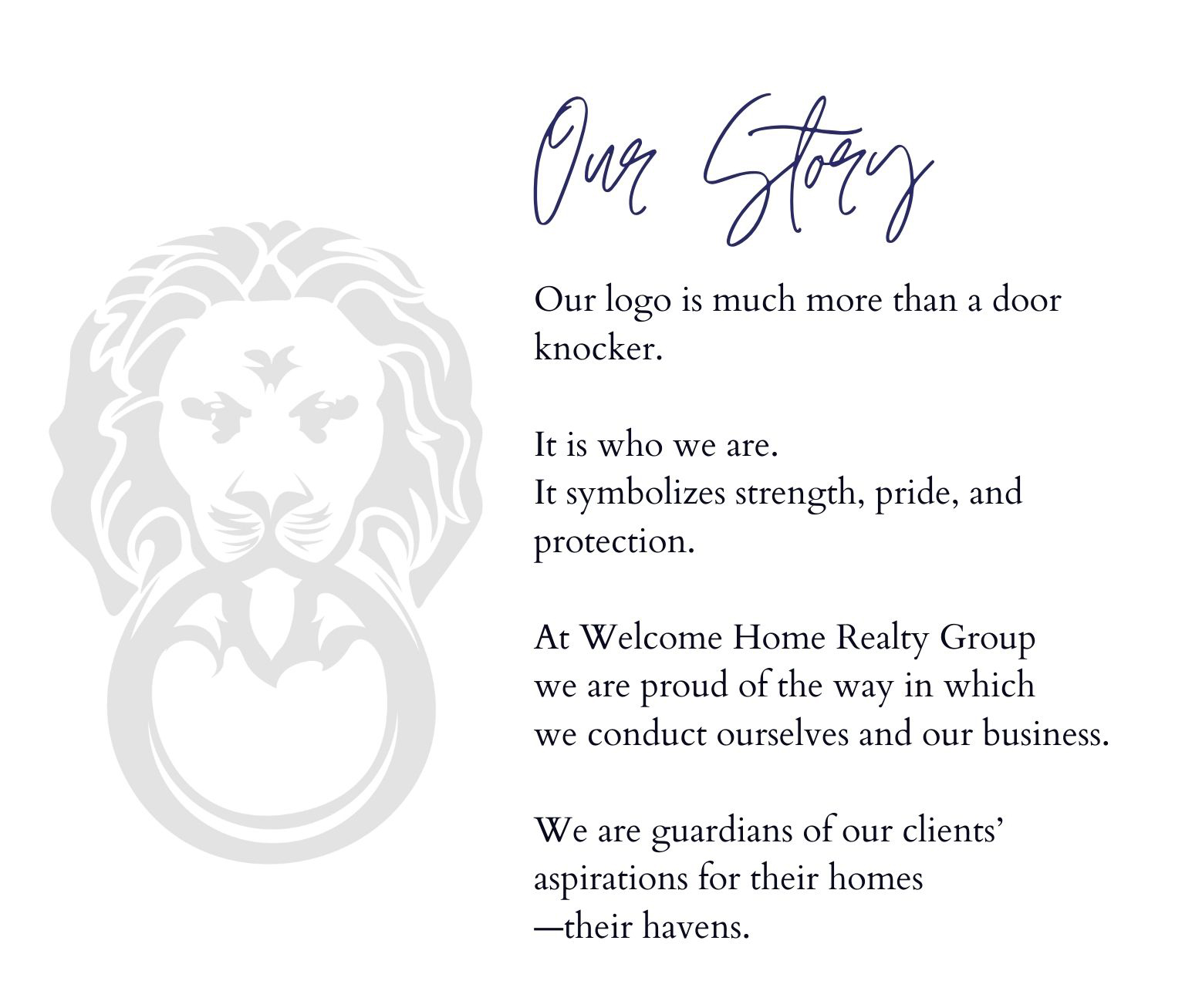 Testimonials
" Kat is amazing at what she does! We now have utilized Kat's knowledge and expertise to purchase two homes and sell another! She is always able to answer any questions and makes the process feel easy. We are so grateful for everything she has done for us throughout the processes and can't thank her enough for helping us get into our forever home! "
- Autumn and Luke R
" Kat is truly AWESOME!!! I am so fortunate to have had her in my corner! Kat will listen to you to ensure your needs are met (and exceeded), she takes care of all of your worries, and keeps you informed throughout the process! When I was ready, we discussed the plan and she took off running —She quickly made my house look wonderful, the photos were amazing and my house got so much immediate attention that we had 7 offers within 5 days on the market! Kat provided top-notch service and expertise and earned the highest recommendation I can give! "
- Doreen B
" We can't say enough good about Welcome Home Realty! Kat Royer and Terry Lascola came highly recommended and they did not disappoint! Terry sold our house in a short period of time and for an amount we were very happy with. We had a ton of confidence in her. She was very professional but also very warm and genuine. We gave Kat Royer a run for her money. It took months to find our perfect home. There were so many hiccups that she had to navigate through due to foreclosures, banks etc... but she handled them all like a champ! She was very knowledgeable and upbeat and more than willing to help us find exactly what we were looking for. We definitely found our dream home and we have her to thank for helping us through a very challenging time. Thanks Kat and Terry, we are so grateful.❤️Jill and Rob "
- Jill and Rob B.
" We were fortunate enough to come across Kat Royer through our research for the best possible realtor to help us navigate an out-of-state purchase in a town we'd never visited. We were relocating for work, and had a tight timetable to work with (during COVID no less), and every online search variation we tried kept pointing us to Welcome Home Realty. Their reviews as a Realty Group were stellar, and Kat was one of the standouts among those named best to work with. Within the hour we were working with Kat, and could not be happier with our decision. Kat was very thoughtful and detail-oriented, and meeting with her was as easy as talking to a friend about upcoming house plans. She took our must-haves list to heart and, during a pandemic no less, was able to find us our dream home the first day we went house-hunting together. Something that checked all our boxes was coming soon onto the market, and Kat was able to act quickly to schedule us as the first showing-the rest is history. We were simultaneously listing our move-out home in a different state, so were very limited on our availability, especially give that this was the middle of COVID lockdown. Kat was able to negotiate in our favor every step of the way, going above and beyond to organize every milestone so we could focus on packing. She made excellent suggestions on the best vendors for every part of the process, scheduled everything on our behalf, and gave us the smoothest settlement possible in a very volatile market. She is clearly selective in the teams she associates with, as all the folks she recommended extended us every courtesy throughout the process. I can honestly say that my wife and I would not be in our dream house today if we had gone with anyone else-could not be more satisfied with Kat and her team! "
- Bryan H.
" My wife and I used Welcome Home and they are the absolute best. They have their finger on the pulse of the market like you wouldn't believe. Kat listened to us, really listened and then informed and guided us through the whole process. I really felt like they were a powerful ally in buying our first home, and friends by the end. I can't recommend them enough. "
- Ian H
" Kat Royer and the Welcome Home Realty team were fantastic to work with! As a first time homebuyer with a very specific wish list, Kat made navigating the crazy pandemic real estate market as easy as possible. She's knowledgable, responsive, friendly, patient, and organized everything I needed for a smooth closing once we found a place that checked all my boxes. Thanks, Kat!! "
- Autumn
" We had a great experience buying our first home with Welcome Home Realty Group. Kat Royer helped us through every step of the process so we felt comfortable with everything. We were new to Frederick and she helped us find great listings to view and set up super productive days of shopping. We knew nothing about the home buying process and she made it easy for us. We found and closed on the perfect home on a short timeframe and we couldn't be happier. I would recommend Kat and Welcome Home Realty Group to anyone looking to buy a home! "
- Jill C.
" Working with Kat and the Welcome Home Realty Group was nothing short of a fantastic experience. As first time home buyers we were nervous about everything, but Kat made the entire process easy and understandable. She was responsive, professional, and supportive every single step of the way. We received top notch advice on the market dynamics, offers, and all that went into our home purchase. In addition, they connected us to relevant resources such as contractors, lenders, settlement companies, home inspectors, and more. You absolutely cannot go wrong with Welcome Home Realty Group. I highly recommend Kat and the team, they are the best. Thank you for everything! "
- Jon P
" Kat Royer is an incredible realtor, the best I have ever worked with. She is friendly, professional, and really knows the real estate market. Further, she is always on top of things, keeping everything on schedule; she seems to always be working and makes her customers feel like they are very important. Her advice during the buying and selling process is invaluable. She will tell you what she thinks and the why behind it; which I really appreciate. She has worked with us on both buying and selling a townhouse in the Frederick area. I was especially impressed with her staging help and photography of our home when we put it on the market to sell. No doubt this hard work paid off as we were flooded with interest and had an offer very quickly. We are trying to convince her to relocate to Florida so we can use her again in the future. After working with her it is very hard to work with other realtors. Once you work with someone as top notch as Kat, it is very hard to work with the rest. "
- Arthur S.
Previous
Next